Media Library
Press kit | Publications

Scientific Visual at LausanneTec salon.
With 50+ professional contacts established at the salon, Scientific Visual strongly encourages companies from the watchmaking industry to take part in this new professional meeting point, which brings together the top decision-makers from the microtechnology sector from both Switzerland and abroad.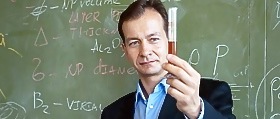 'Scientific Visual veut faciliter le travail de saphir'
Des stalagmites laiteuses sont exposées sur le stand de Scientific Visual, une société présente lors du salon de la haute précision, LausanneTec, qui a réuni fin mai des entreprises spécialisées dans la microtechnique et les technologies liées à l'horlogerie…
| | |
| --- | --- |
| | Original Article in French |
| | |
| --- | --- |
| | English Translation |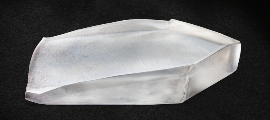 Synthetic Sapphire, a single crystal aluminium oxide Al2O3, is an excellent material finding increasing uses in various fields.
The hardest of all oxide crystals, it shows a unique combination of optical, mechanical, chemical and physical properties. Its optical transmission quality strength and hardness, heat resistance, dielectric properties, insulating characteristics, chemical inertness and insolubility make this crystal a material of choice for aggressive environments and new high-tech scientific and commercial applications. In addition, because Sapphire has a hexagonal crystal structure, its optical characteristics change with the optic C-axis and it demonstrates birefringence, an additional appealing property for new high-tech uses.
Watch industry
Sapphire manufactured in bulk quantities and at commercially acceptable purity levels, is a material of choice for the luxury watches industry where it is used to produce high strength and hardness watch windows. It also has several other industrial uses in the form of rods, cubes, cones, vee jewels, orifice nozzles etc.
Optical elements
Sapphire of good optical quality finds wide applications in UV to mid-IR Optics where it is the substrate of choice. Its optical uses are limited only from its birefringence and high cost of good polishing. Optical elements produced from standard optical quality Sapphire include Windows for High Temperature, Pressure, Corrosion, Abrasion and other demanding uses, Optical flats. Spacers, Thermo-couplers etc
Semiconductor circuits
When manufactured with excellent crystalline structure (at c, a and r-plane surface orientations) and with crystalline ensuring the absence of defects (fractures, slips, lineage and etc.), sapphire can be used for the booming field of fine substrates in the following technologies:
the growth of lll-V & ll-VI compounds to produce Green LED and GaN blue Laser Diodes
hybrid microelectronic applications,
IC microelectronic epitaxial deposition and especially for microwave IC's,
transducer applications
the growth of super conducting materials.