Ivan Orlov, CEO & Board Member 
With 15+ years of experience in developing advanced materials and crystal optics, Ivan leads Scientific Visual projects from conception to completion. Ivan is member of SEMI Task Force for sapphire standardisation in China and the Forbes magazine contributor. Expert in problem solving and bringing clarity to complex problems. Prior to his entry into Scientific Visual he worked as CEO of Octonus Suisse SA, specialists in diamond design.
Education: PhD in Material Science from the Swiss Federal University (EPFL) in Lausanne, and MSc in Physics from Moscow, Russia.
Frédéric Falise, Board Member
Experienced business developer and manager with entrepreneurial drive, Frédéric leverages an engineering and computer science degree with 30+ years' experience in the high tech industry producing tangible products. His profile is complemented by business administration courses from Kellogg School of Management and IMD. His other activities include consulting mandate for Private Equity Investment firm in NY, and due diligence activities in the context of Merger and Acquisition.
Michael Watts, Strategy Advisor
BSc in Physics, MSc in Science Policy, MBA
Michael has spent his whole career turning technology into business. In the last 15 years, he has been CEO of various engineering companies in Switzerland and US. He recently spent six years as President and CEO of the BTG Group, a multinational owned by Spectris plc with 450 employees and €100 million in sales. Prior to this he was at Raychem in Menlo Park, California where he held a succession of technical marketing positions – from R&D ventures to sales and marketing – in the European electronics division. He advises early stage ventures in the Geneva region through his consulting firm Alpine Venture Partners.
His first degree was in Physics followed by an MSc in Science Policy and an MBA from INSEAD.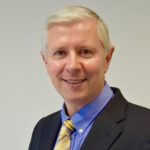 Professor Paul Dyson, Scientific Advisor
Paul Dyson joined the Institute of Chemical Sciences and Engineering at the EPFL (Lausanne, Switzerland) in 2002 where he heads the Laboratory of Organometallic and Medicinal Chemistry and from 2008 has chaired the Institute.
In recent years has held visiting professorships at the University of Bourgogne, University of Pierre et Marie Curie, University of Vienna, University of Rome Tor Vergara and Chimie Paristech. He is currently a guest professor at Shangai Jiao Tong University (2012-2015).
He has also won several prizes including the Werner Prize of the Swiss Chemical Society in 2004, the Award for Outstanding Achievements in Bioorganometallic Chemistry in 2010, the Centennial Luigi Sacconi Medal 2011 of the Italian Chemical Society and The Bioinorganic Chemistry Award of the Royal Society of Chemistry in 2015.
Yury Kuzminykh, Technology Advisor
Yury is a technology expert in optical materials, lasers processing and optics. He has 10 years of experience in applied research and innovation at leading Swiss and European research institutions (EPFL, EMPA). He has guided research and development of sapphire processing, optical QC techniques and made key contributions to the technological and IP portfolio of the company.
Yury holds PhD in Physics from University of Hamburg.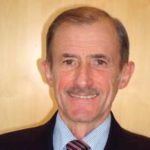 Walter Sonderegger, Strategy Advisor
CV: Vice-president of Nestec Ltd., VP Operations of CPW, GM of Nestlé Beverages Australia, CEO of APV Rosista AG.
Education: MSc from  Swiss Institute of Technology, MBA from INSEAD.